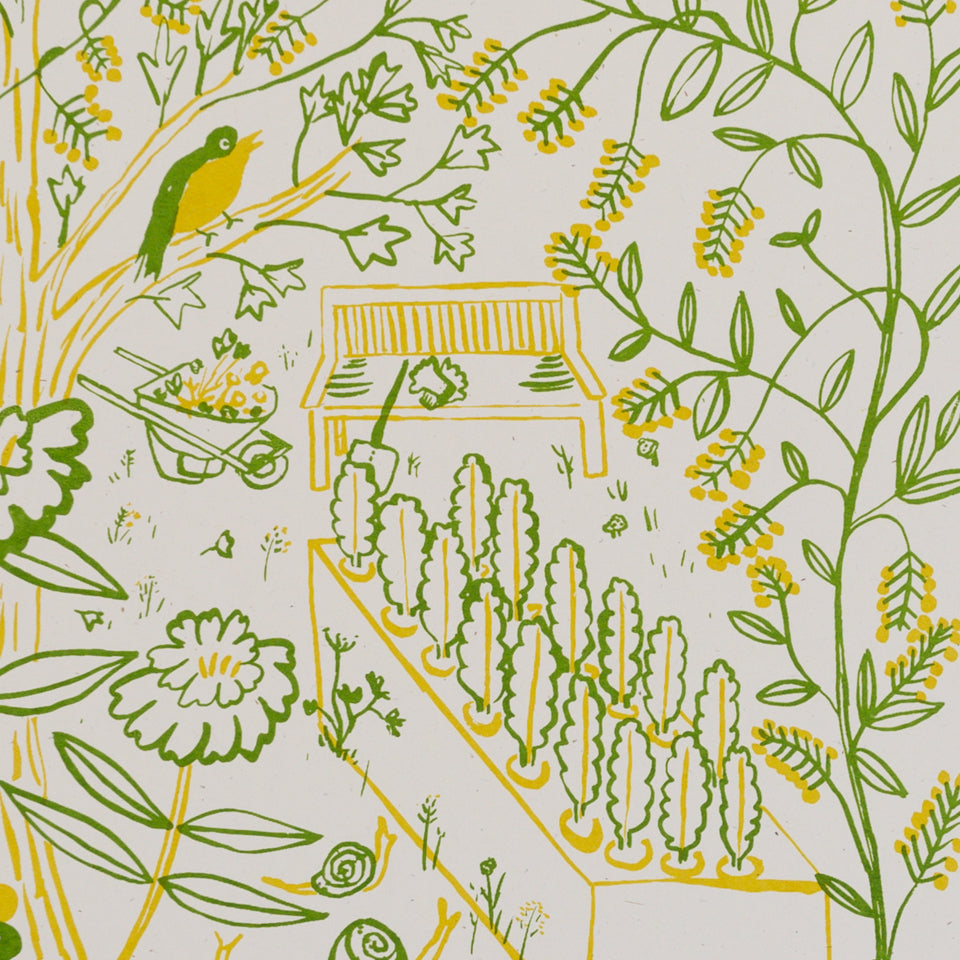 Last year, when I quit my day job, I started a similar project to the Print of the Month series. I designed and printed a limited edition monthly tea towel. The theme of the prints was pretty open-ended. I thought about the seasons and what I'd like to portray about that time of year.
The September Tea Towel was one of my favorites from that series. I decided to redraw that design into a two color print and make it this month's print!
This print is a limited edition of 53 and can be purchased in the shop HERE.
I love noticing the subtle changes in our garden with each season. Right now, the morning glory and cardinal climber vines are trying to grab hold of anything nearby. The ferns are beginning to their seasonal color fade, and the late season blooms are like palette-knife colors among the greenery. Photos below by Simon.
Comments (0)