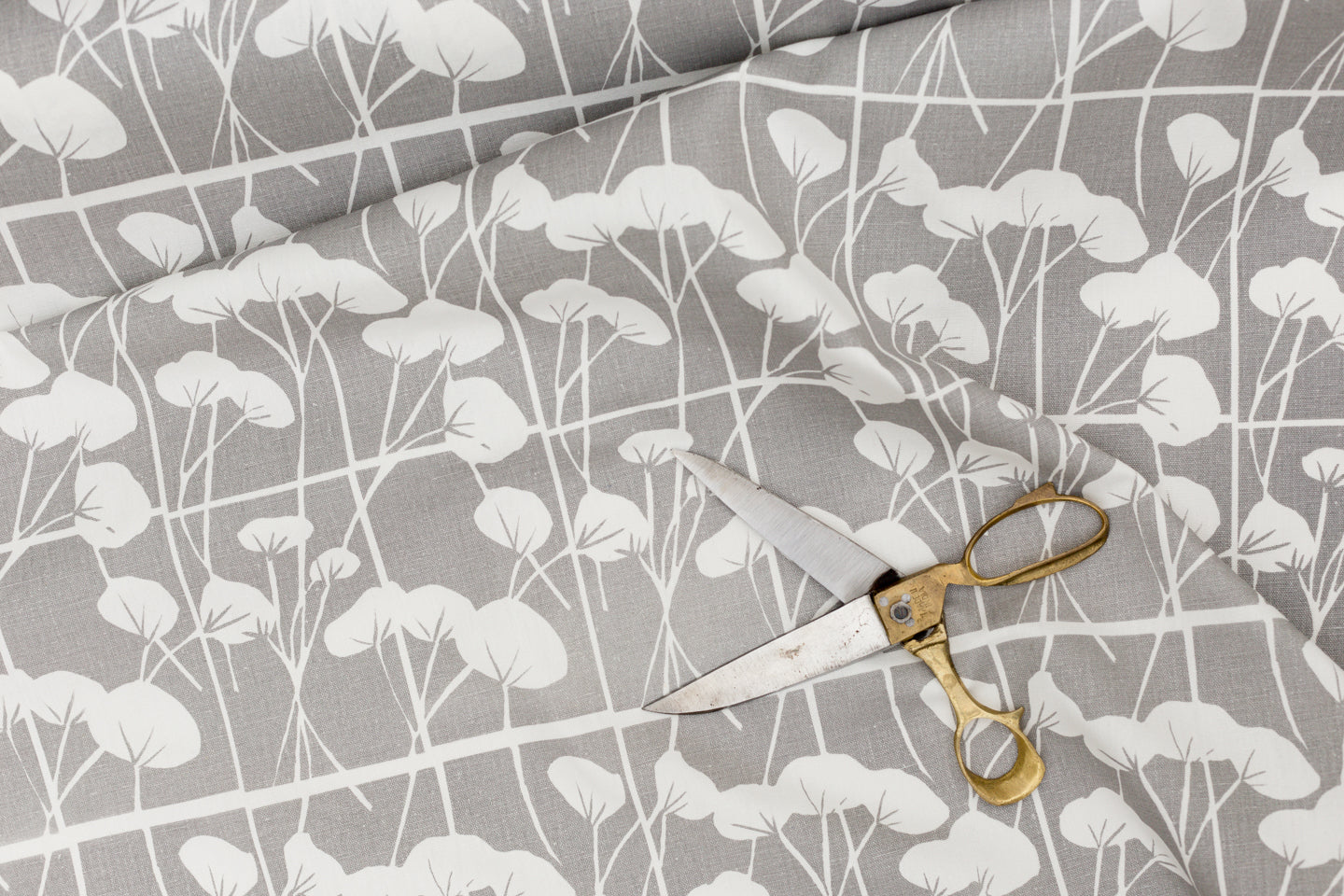 Sometimes I have an idea for a new print that slowly morphs its way into another print. That's kind of what happened with this new design, Cotton.
It started out based on tall verbena. Here's some of my early sketches:
After I finished the repeat and got it together in the computer, it started to remind me more and more of cotton blowing in a field.
Now I can't look at the print without being reminded of cotton. It reminds me of driving through small towns on the way to Savannah, GA and seeing the fields packed with cotton.
I really like the simplicity of this design. It reminds me of window panes. It will make lovely curtains, don't you think? 
Here's what the repeat block looks like:
We've printed Cotton in our Pebble and Hyacinth colors which are both available as yardage in our online store. 
Don't forget we're happy to customize our textiles by printing them in any of our colors - just leave us a note in the "note to seller field" at checkout. :)
Here's a sample pillow I made using Cotton in Mineral and Daisy Pinstripe in Wheat:
Comments (0)