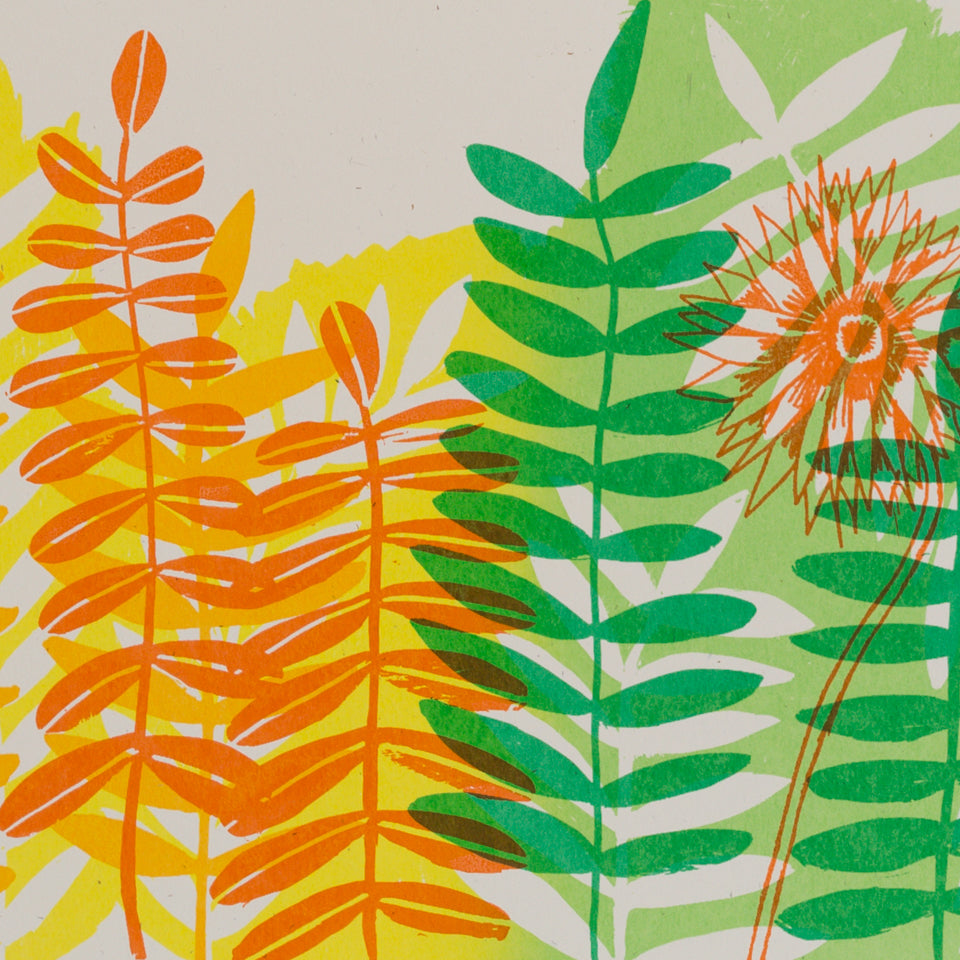 Recently I was asked to participate in a portfolio exchange where the subject matter of the print was to represent yourself as an artist. I decided to go with a doodle in my sketchbook, which was this fern-like leaf I'd been painting repeatedly. In fact what I tried to do was recreate my watercolor sketch into a flat screen print. I wrote about that print in a previous blog post over here.
I went with the same concept but in a bigger 8x10 version for the March Print of the Month! I used brighter colors that remind me of March and new little green things coming up in the garden.
I love the orange, green and yellows in this print. And how awesome does this look on our lavender wall!?
This Ikea wooden frame works perfectly by adding just a touch of warmth to the print.
The March Print of the Month is a signed limited edition of 45. You can find it for sale HERE.
Comments (0)