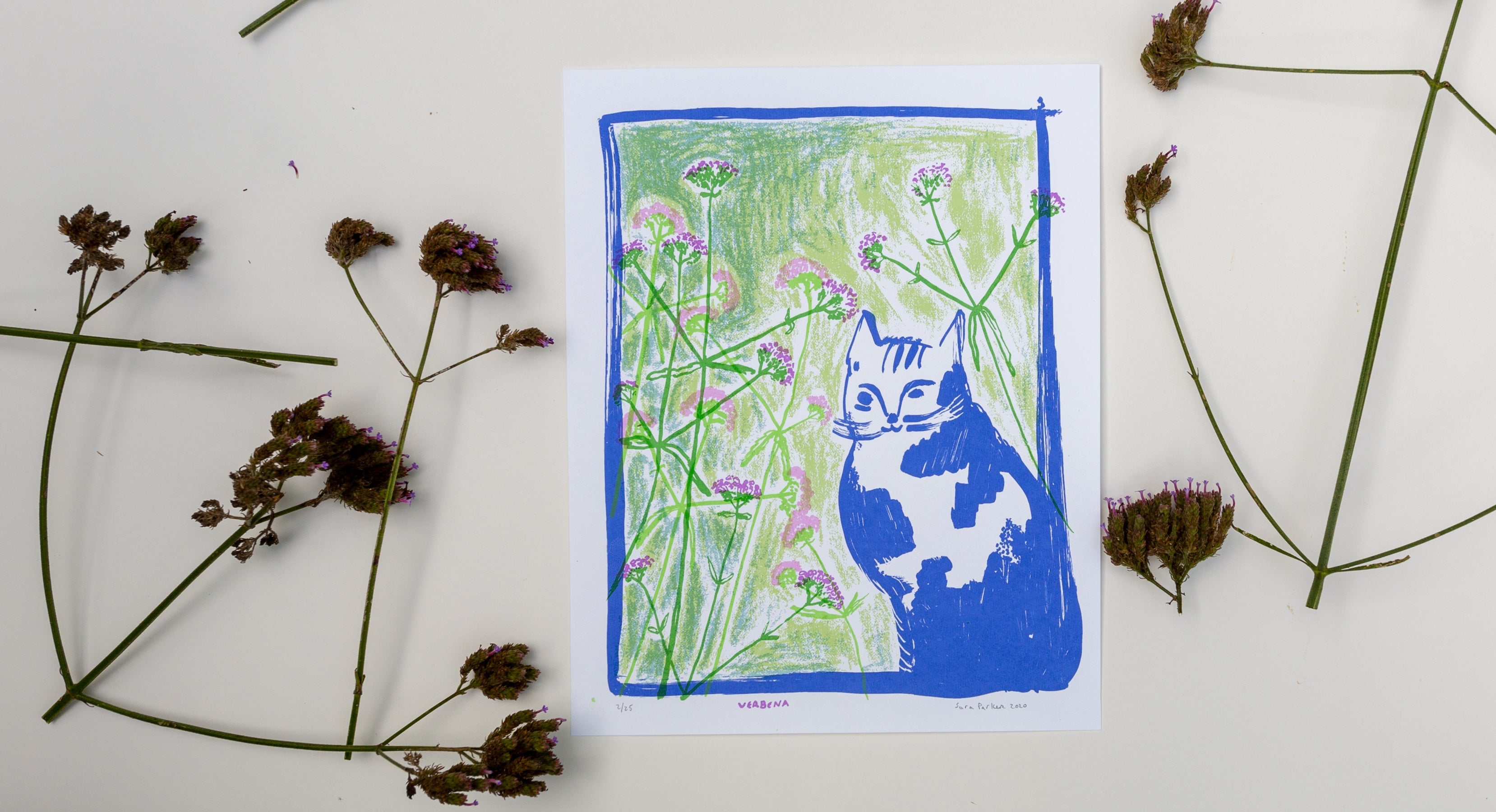 Over at Sara Parker Textiles, we're releasing a new yardage design in the coming week! And to celebrate, I thought it would be fun to create an 8x10 limited edition print that's inspired by the pattern.

Verbena Bonariensis is a strong stem perennial reaching about 4-5 feet high with dainty violet blooms that pollinators love.
We have a nice patch growing in our front garden that continues to spread every year. I'm particularly fond of the semi symmetrical stems and the structure of this plant.
As you can tell, the plants in our garden have just about gone to seed, but there's still a few violet blooms to admire. When in full bloom it's quite majestic and tends to tie everything together with it's open stems and balanced architecture.
A few references of Verbena Bonariensis in full bloom (photos are not from our garden- I forgot to take photos this year!). Image references listed below post.
A page from my sketchbook planning out the layers and colors for the print.
I printed seven layers to add texture and get the same feel as the drawing in my sketchbook.
Head to the SHOP to find this new print.
If you'd like to know when our new fabric yardage is released at Sara Parker Textiles, you can sign up for the email list HERE.
image source links:
https://www.gardenia.net/garden/a-desirable-summer-border-idea-with-verbena-amaranth-and-pennisetum
https://www.joyfulbutterfly.com/product/purpletop-vervain-verbena-bonariensis/
https://monarchbutterflygarden.net/butterfly-plants/verbena-bonariensis/
Comments (0)