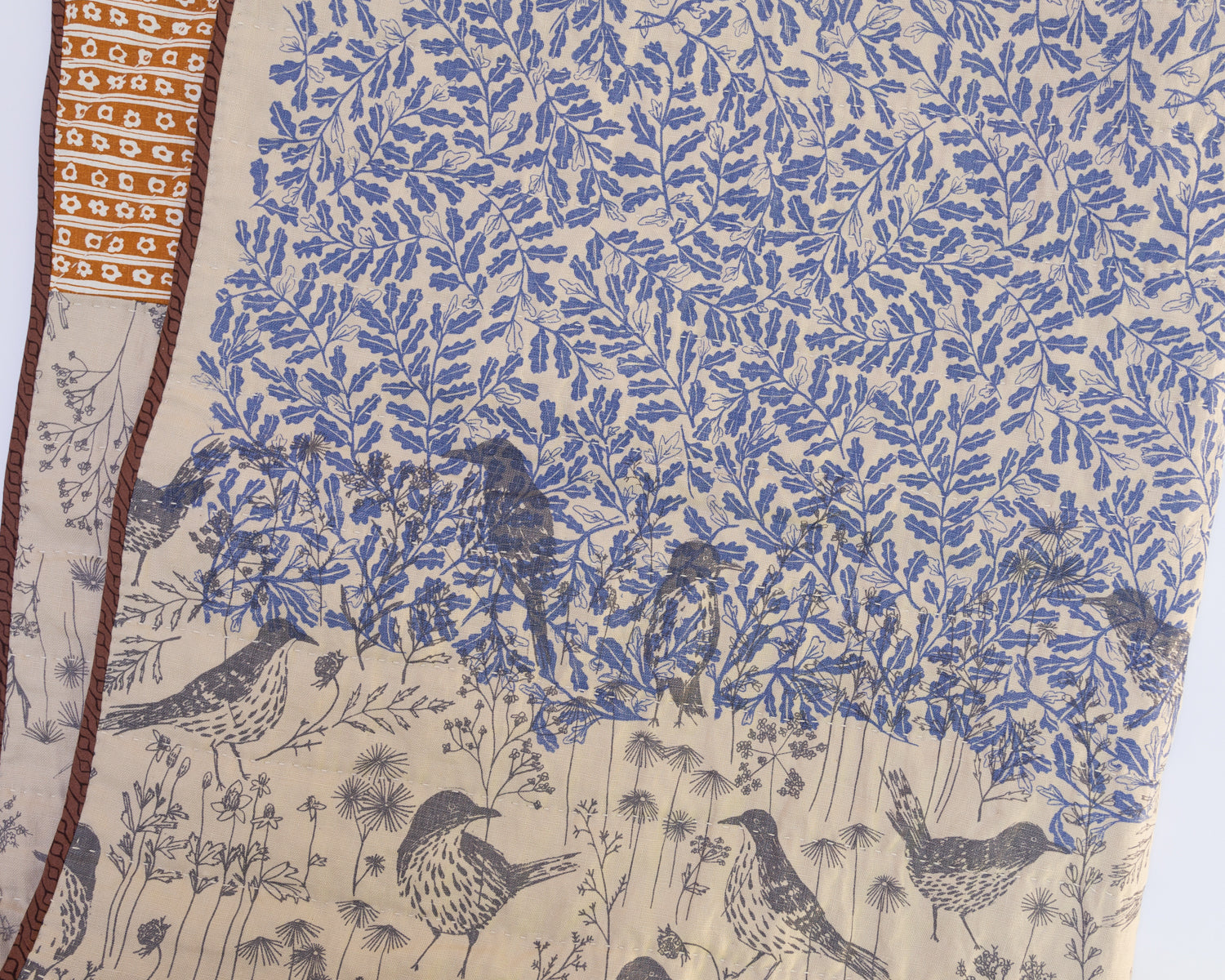 Overprints are what we call the serendipitous print that happens during production when two designs overlap.
Sometimes we plan for these in the print studio, but other times they happen just because we're working on multiple orders and trying to eliminate fabric waste.
Up until recently, we've been saving these overprints to use on our Tidy Pouches. But some of these overprints are just too unique to cut into! And that's how we came up with this new quilt, Thrashers in the Field.
Thrashers in the Field is mostly a whole cloth quilt. The layout emphasizes a unique overprint with a contrasting bottom patch.

The back of the quilt is kept simple, emphasizing the organic edges of our Parlor design.
Like our other quilts, this one is machine-pieced and hand-quilted using sashiko thread and organic cotton batting. We kept our quilting design simple, but changed stitching directions in a few key places (you can see this in the above photo, lower left corner).
The quilt measures 57 inches x 48 inches - a suitable size for a lap or throw quilt. You could also display this as a work of art on the wall. (We are happy to add a fabric hanger on our quilts.)
The fabric is from our hand-printed linen fabrics at Sara Parker Textiles. It is extremely soft and comfy!

The contrasting binding is from our friends at The Small Circle.
We love the end result of this quilt and can't wait to get started on another!

Comments (0)