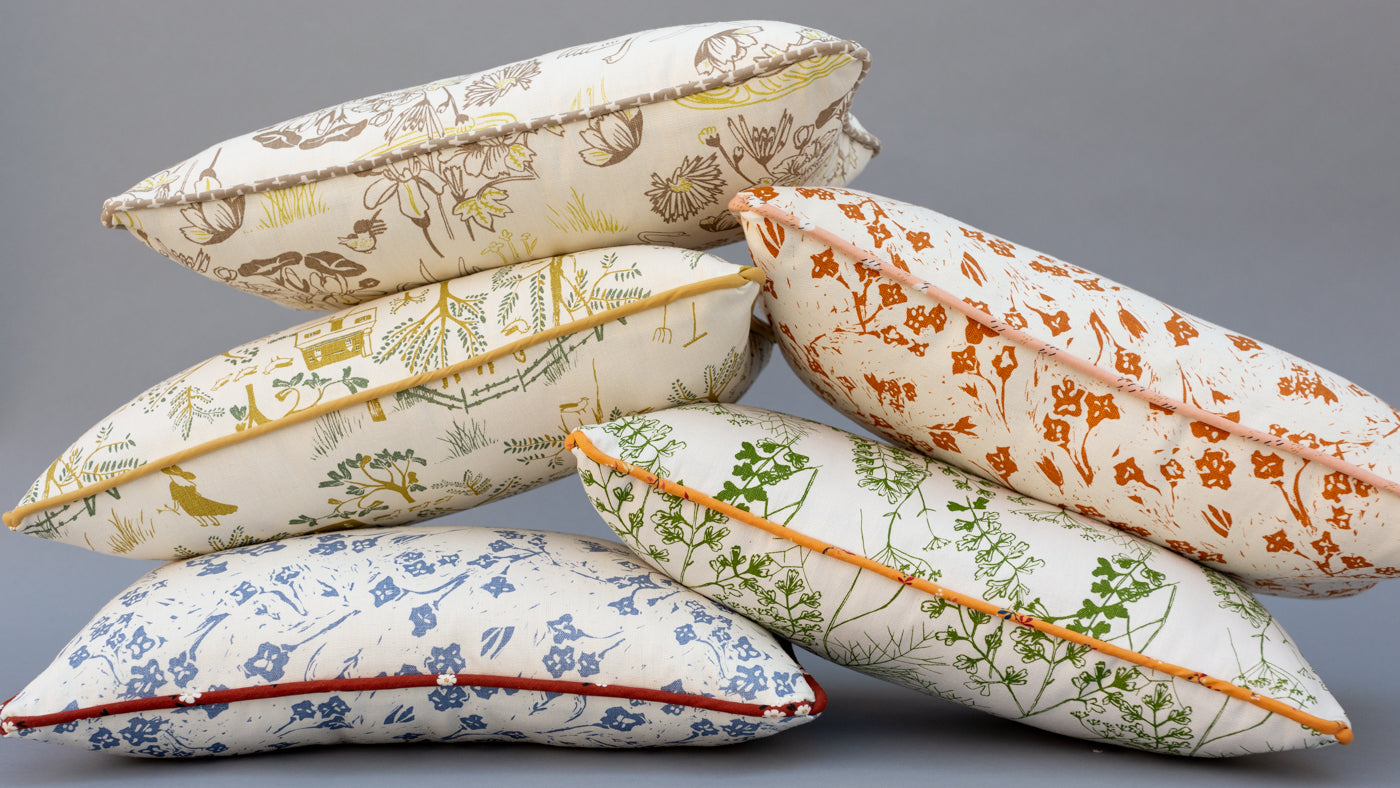 The perfect lumbar size for your favorite chair and exceptionally cute paired with others, our new collection of handcrafted pillows is adorable on the outside and environmentally friendly on the inside. (hooray!)
We chose five of our hand-printed fabrics to showcase and paired them with a contrasting cotton trim from The Small Circle.

These pillows feature a 100% wool insert sourced from a small farm in upstate New York dedicated to regenerative agriculture and humanely made wool products.


Wool, unlike polyester or feather-down inserts, is a renewable resource! This wool comes from happy and healthy sheep that regrow their fluffy coats after shearing. The wool is then processed into batting using biodegradable soap and hot water.


Wool is also biodegradable, mold-resistant, and long-lasting. No fluffing or picking up random goose feathers ever again!
I'm so excited to offer an ethical-sourced and environmentally-friendly pillow insert to showcase our unique hand-printed fabrics! And I hope you'll love them too.
Shop the new pillow collection HERE
Comments (0)