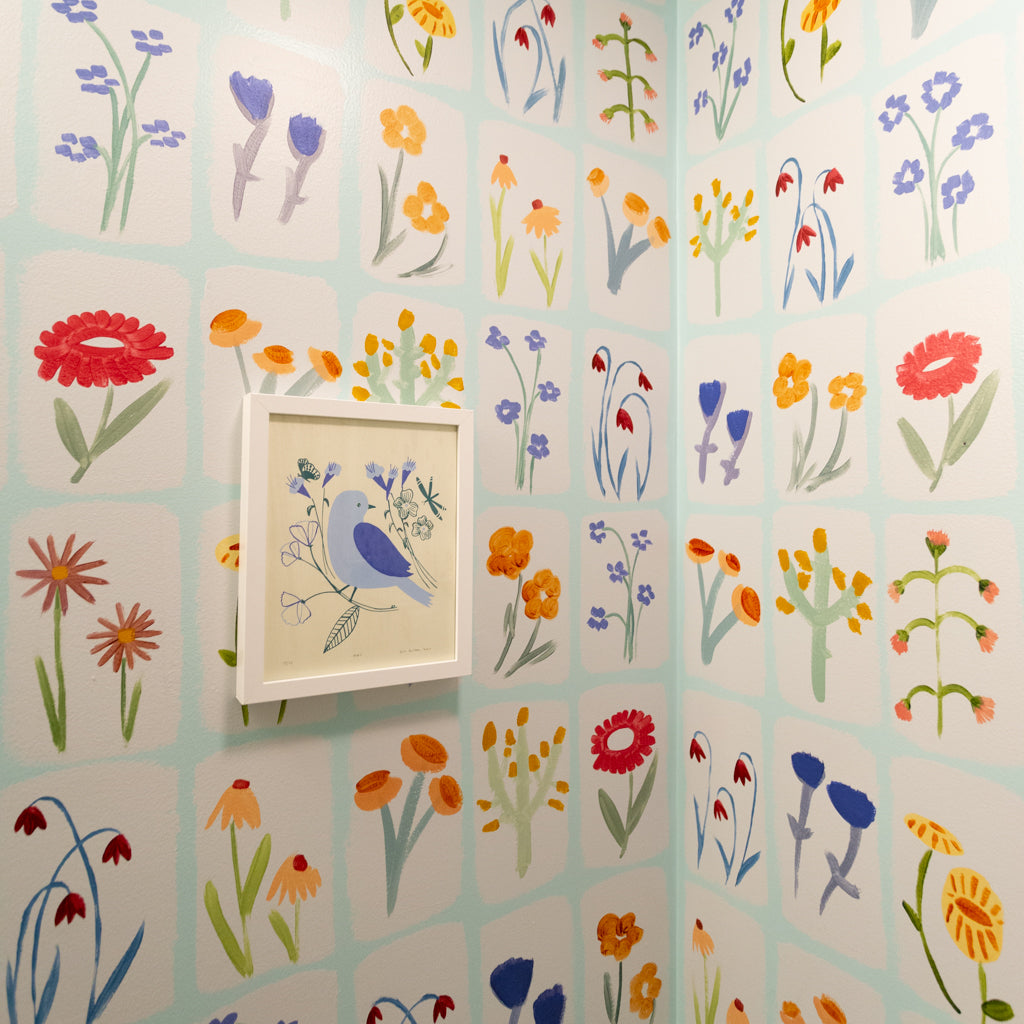 I gave our spare bathroom a little update with this painted flower wallpaper.
We painted this bathroom in a pale robin's egg blue a few years after we moved into the house. But lately it was feeling dull and plain and I wanted to do something else that wouldn't involve ripping out fixtures. I had so much fun with Amos' room so I went for a painted wallpaper in a flower design.
I started the pattern by painting 5" rectangles with a mini paint roller. I used leftover paint from our living room for this.
Then I started adding flower stems using acrylic paints that I mixed on palette. I sketched out some rough ideas in my sketchbook before hitting the wall. 
For the color palette, I was trying to stay with a apricotty, sherry, deep plum for the flowers and various muted greens for the stems. At first I was worried I used too many colors, but now I love how vibrant and happy it is!
I repeated the same flower about every 7 blocks to make the pattern seem intentional but randomized. This kinda worked, but I ended up with having to fill in gaps because my 'every 7 blocks' idea was completely random as well!
Comments (3)