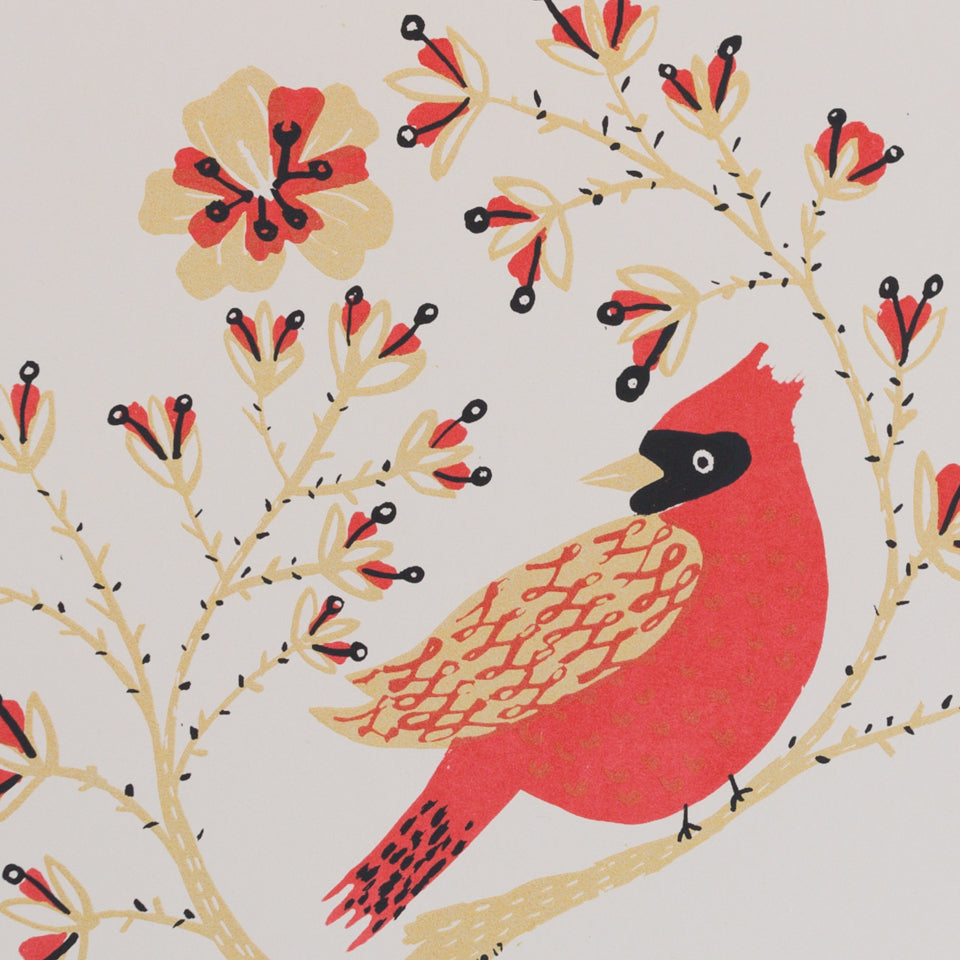 This time of year our suet feeders are full of red cardinals. I love seeing them perched in the maple tree and foraging in the dogwoods. So it wasn't too hard to decide what to draw for December. :)
I used gold ink in this print to add a little festive flair. I was trying to catch the glimmer here.
I'm rather proud of myself for sticking to my print-of-the-month schedule. It's been fun to do a monthly, self motivated project. I'm way more confident printing flatstock now, and I'm having more fun layering colors and textures. I think I've accomplished what I wanted to with this project, which was to explore pattern, color, and design.
I also wanted to build a habit of making art on a daily basis. I quit my day job at the end of last year, and this project gave me a way to develop a structure and rhythm for my art practice.
I hand-painted all my films for the project and didn't use a computer to figure out colors or separations. I liked trusting my instinct and just going with the print. :)
Some prints featured more line work, while others depended on color blocks to make shapes, etc. Like the blue bird print above.
Thanks for following along with my printy journey!
Most of these prints are still in stock. I'm slowly listing them on the new Maisilene site. If there's a month you're after, please email me and I'll check the stacks. thank you! (hello@saraparkertextiles.com)
till soon,
Sara
Comments (0)