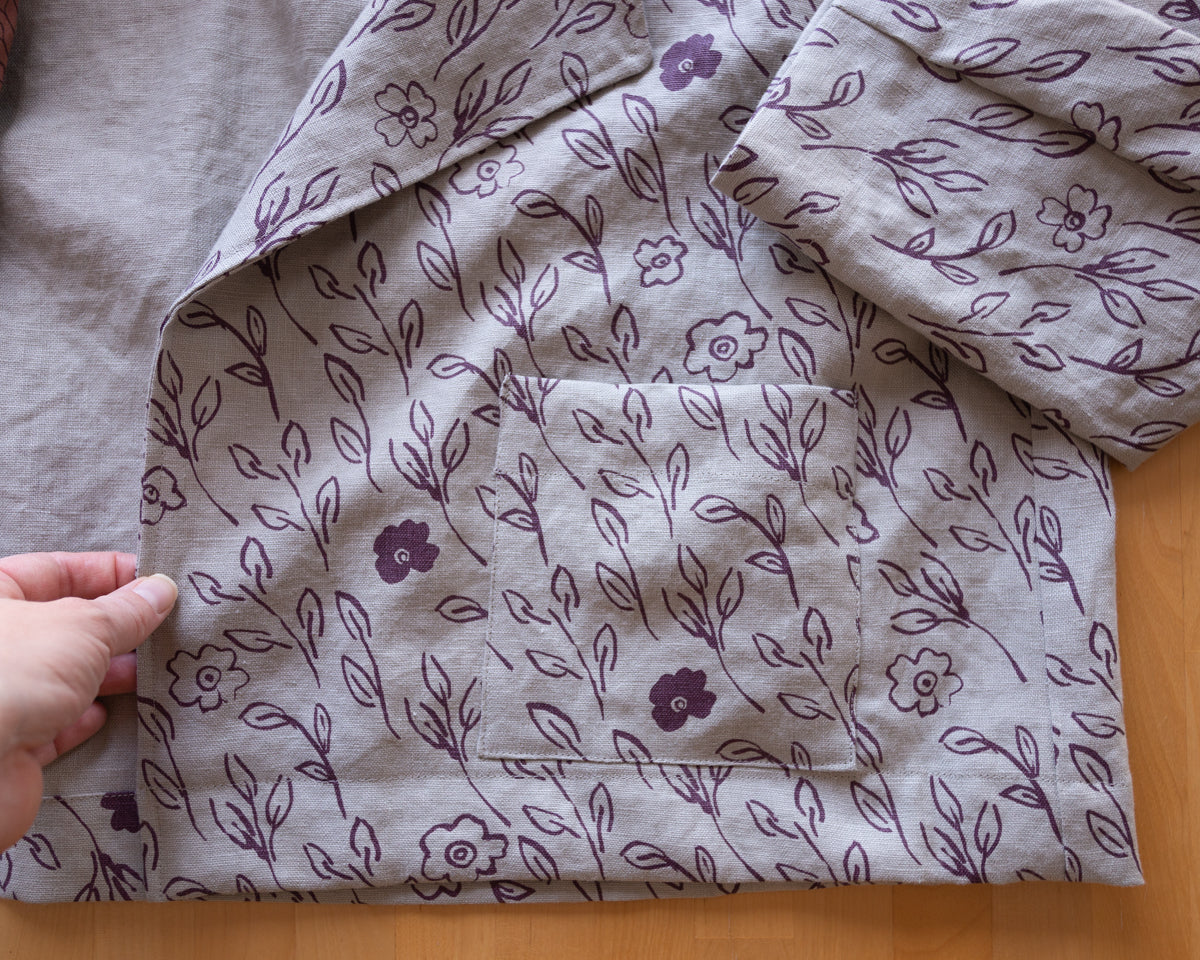 Over the holidays I had fun working on my sewing skills with Helen's Closet Pona Jacket.
I'm such a fan of Helen's Closet patterns, and this jacket is no exception. It's a great pattern for first time coat sewists (me!) and the oversized fit makes it easy to wear. The open front, drop sleeves and patch pockets make it perfect for prints and a variety of fabric weights.
It sewed up bright and lovely in Stripes on mid weight base cloth. This one I made for my mom. I made the cropped version, size 10 (sized down two sizes from her measurements) and added 2 inches to the length. I used one pack of binding from The Small Circle to finish the inside facing. This jacket is so stylish and cool, I can't wait to see my mom in it! It took about 3 yards of fabric.
The second version I made in Briar on sage linen for my sister in law, Anna. This linen is a dream to sew, it's soft and buttery and just wants to be made into garments! I totally guessed on what size to make Anna as I didn't have her measurements. I went with a size 8 and added 2 inches to the length. Again I used one pack of binding from The Small Circle to complement the fabric and add a little contrast. I have to admit I was a little short on fabric and used every bit left on the bolt, approximately 1.5 yards. I kinda like the use of the selvedge tag line though ;)
Lastly, I used this soft cotton flannel in my stash from Blackbird Fabrics to make a version for myself. The pockets are from version A so they're nice and deep. For the collar I used cotton shirting to line the back to reduce bulk. I love adding the pop of color to these Ponas with bias binding!
Comments (3)