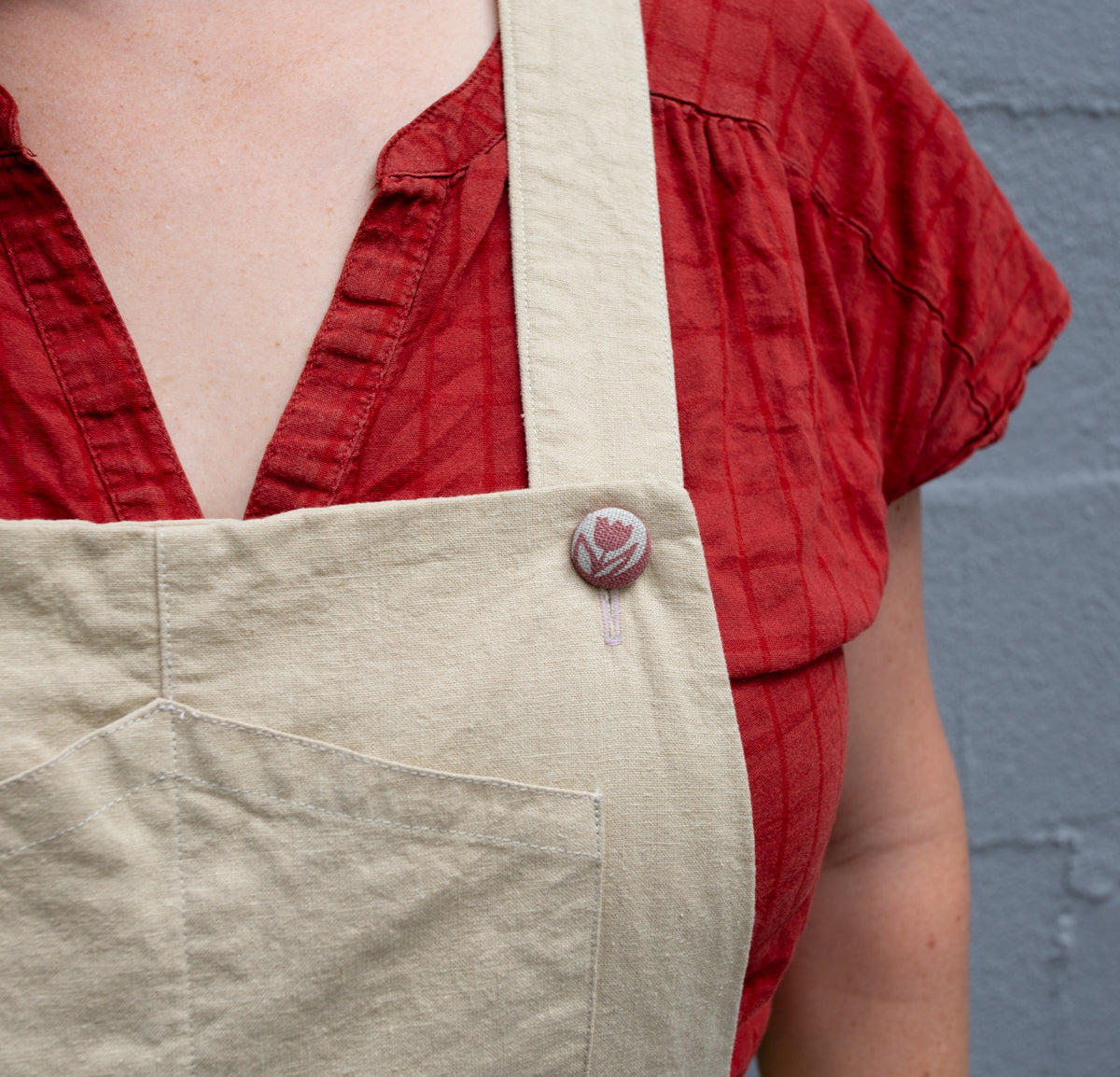 Yay! - Fabric Covered Buttons!
These buttons have a shank backing which means there are no sewing holes on the top of the button, but a metal loop on the back. This allows the button to sit atop your fabric. 
In staying true to our mission of creating little-to-no textile waste, we're using up little bits of fabrics that would otherwise go to the compost bin. 
In the shop you'll find a variety of button cards - some grouped by color and others grouped by print.
If you've never sewn on a shank button, don't fear! Here's a few tutorials from around the web:
Shank buttons tend to be used on bulkier fabrics and garments - like knitwear, overcoats and jackets. I've also seen them used on more delicate garments like the closure of the neckline on the back of a blouse, or a decorative closure on a skirt. 
Here are some garment sewing patterns that use shank style buttons:
Untitled Thoughts - Fleur Pinafore
Helen's Closet - Yanta Overalls
Closet Case Patterns - Sienna Maker Jacket
Some ideas for using shank style buttons in accessories:
Noodlehead - Gather Bag
Add a shank button closure to a handled tote! I did something similar to this with
Karen Steven's Side-Handled Gusset Bag.
Ann Wood - Needlebook Pattern
Comments (0)